This annual tradition began in 1989.  The event was named for the food served at the event; burgers for the adults and steak for the kids!  The kids enjoyed the treat of getting the "grown up" meal and often the Club members had never had steak before in their lives.  We continue the tradition today with a steak dinner for all guests and spend the evening honoring Outstanding Youth members and our Youth of the Year.
The Smart Smiles 5K race is the third Saturday in August at the Mariner's Museum Park.  The race supports our Smart Smiles at the Dentist program which ensures that members without dental insurance receive the care they need, regardless of their family's ability to pay.  Members registered in the Smart Smiles at the Dentist program have all dental visits covered, including surgeries. The appointments are scheduled through Boys & Girls Clubs of the Virginia Peninsula, and our staff provides transportation to and from appointments, an especially helpful service for working parents.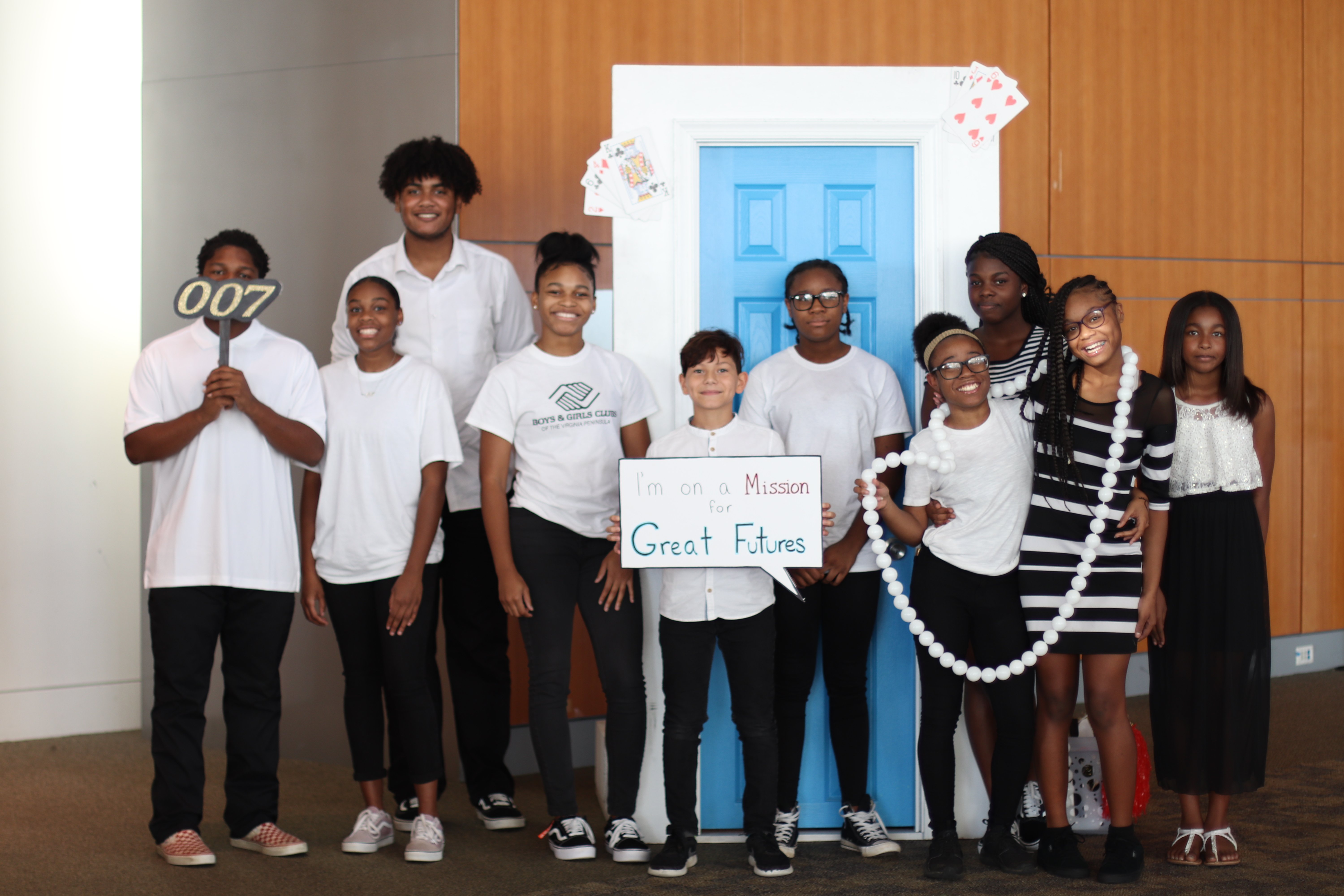 The annual Dinner Auction is the largest fundraiser of the year.  The event is always a big hit and lots of fun for guests and staff!  Past themes include: Oktoberfest, Mission 007: Great Futures, One Hot Havana Night, Diamonds and Denim, and Mardi Gras Masquerade. The evening includes a cocktail hour, seated dinner, live auction, paddle raise, and lots of dancing!
The Flounder Tournament is typically held the second Saturday in July at Dare Marina and Yacht Sales.  All funds raised support our Gloucester Unit.
MAYOR PRICE'S PLAY BALL EVENT
The annual Play Ball Event is organized by Newport News Special Events and Mayor McKinley L. Price and supported by Boys & Girls Clubs of the Virginia Peninsula. The event is held at 705 Adams Dr, Newport News on the Townebank Athletic Park. At this event, you can expect food, water, games, inflatables, face painting and tattoos, a dunk tank, and prizes! 

BGCVP is a 501(c)3 non-profit organization and donations are tax-deductible as permitted by law. Our tax identification number is 54-0538202.
ADMINISTRATIVE OFFICE
11825 Rock Landing Drive
Chesapeake Bldg.
Newport News, VA 23606